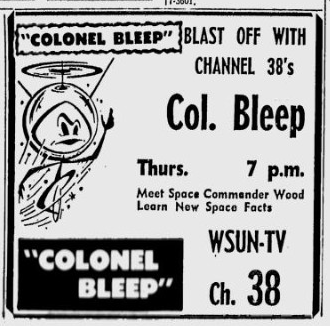 Welcome to the Colonel Bleep Wiki
This Wiki is about the television series Colonel Bleep, which ran from 1957 to 1960, and other features by the Florida-based studio Soundac.
About Colonel Bleep
Colonel Bleep was the first television animated series to be produced in color. It was created by Robert D. Buchanan and was animated by the Soundac studio in the Miami, Florida area. 100 episodes were made, with only 44 episodes available today; a van carrying the films had been robbed. The names of 18 lost episodes have been identified; the other 38 are unknown.
Latest activity